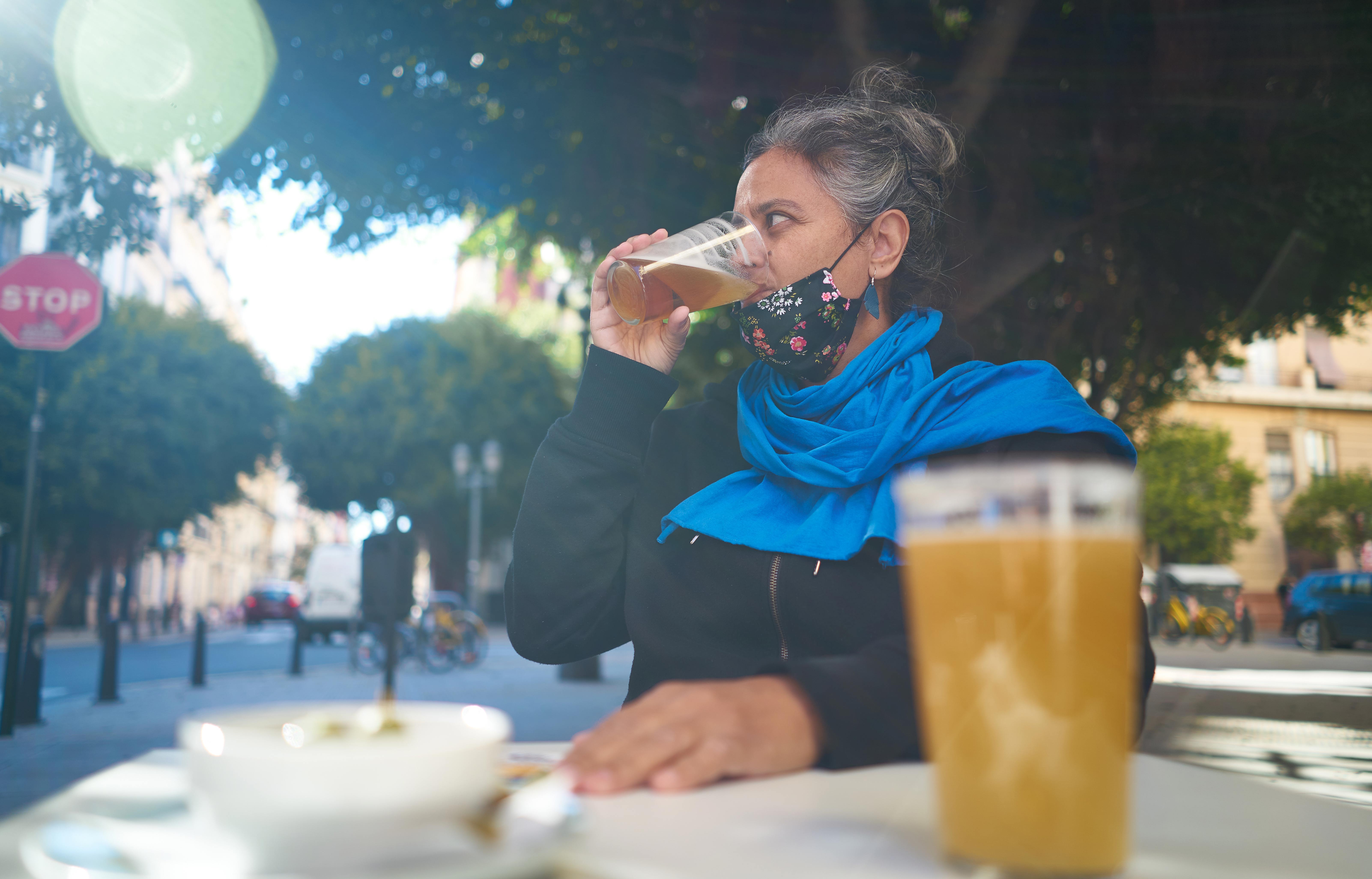 by Jessie O'Brien

Of all the adjustments that occurred over the pandemic—masks, social distancing, Zoom meetings—new liquor laws are the most welcome. State legislators across the country made exceptions to longstanding regulations to give restaurants, breweries and bars some relief from the strenuous pinch of the shutdown. But like telemedicine and work-from-home offices, some temporary changes may be here to stay.

Drinking Al Fresco: Parklets
The nation adopted Bourbon Street and Las Vegas Strip laws without the party by utilizing sidewalks and other outdoor areas during the pandemic. This street space gave business owners room to expand their square footage for social distancing and safer unenclosed dining. Now multiple states want to make it permanent.

California Senator Scott Wiener is the most outspoken proponent of this shift. He's suggesting a liquor law overhaul with SB314. The bill proposes a one-year extension for current parklets and allows business owners to apply for permanent outdoor licenses. The bill also aims to eliminate restaurant license requirements for music venues that serve alcohol, as well as a current law that prevents minors from entering a mixed-bar space, such as a cafe that serves coffee during the day and alcohol at night.

New York extended sidewalk service for another year, with the potential for permanent legislation despite some vocal opposition. Colorado also adopted al fresco dining. Businesses can apply for common consumption area licenses where crowds can freely walk with a drink in their hand, an act that feels rebellious even when it's legal.

Joggers and commuters may dislike patio furniture taking over their routes and parking spaces, but most business owners, drinkers and diners welcome the fresh air and space to wander. The extra room means extra tables to make money, and new walkable blocks give urbanites room to stretch their legs and enjoy their communities in a new way.

Other new laws and proposals sprouted up across the nation as well. New York wants to fast-track temporary drink permits, which take a notoriously long time. And Texas now allows beer and wine sales before noon on Sundays. Praise Jesus.

"The pandemic is a terrible thing in all respects, but it made us try out new things at a very rapid pace. And the sky didn't fall," Wiener said in a Wall Street Journal article. "There are more open minds among lawmakers than there otherwise would be."

To-go, please
European-style dining is a welcome evolution along with another seismic shift: to-go drinks. Allowing to-go beverages was a life vest that buoyed establishments through hard times. In an ABC article, National Restaurant Association vice president Mike Whatley said take-out drinks increased restaurant sales by 5 to 10 percent.

In the past, there was a concern that to-go beverages encourage drunk driving and underage drinking, but the national experiment showed that's not always the case. It turns out restaurant owners and drinkers don't want to go back to the Before Times when it comes to traveling booze.

According to a press release by the Distilled Spirits Council, lawmakers in 16 states and the Nation's Capital made to-go drinks permanent, and that number is likely to climb. Another 14 states passed extensions that last up to 2022 to 2025. As of July 22, 3 states, including two top beer states New York and Pennsylvania, let their temporary to-go laws expire.

States that set it in stone include Arizona, Arkansas, Iowa, Florida, Georgia, Kansas, Kentucky, Montana, Missouri, Nebraska, Ohio, Oklahoma, Oregon, Texas, West Virginia, Wisconsin, and Washington D.C.

Liquor store owners oppose the switch, especially in places like Colorado, where new competition started cutting into their profits over the past five years. In 2019, the state legalized full-strength beer sales at grocery and convenience stores for the first time.

According to a study conducted by Colorado State University, most craft breweries did not make it into Safeway or King Soopers. Instead, grocery stores stocked their coolers with domestic brands and regional beers well-positioned to make it into the beer aisle. Companies like New Belgium increased sales by around 20 percent. Of the 400-plus craft breweries in Colorado, only a quarter made it into supermarkets. Still, grocery stores took away 10 percent of craft beer sales from smaller liquor stores, according to an AP article.

To-go drinks directly benefit breweries, but brewers also rely on mom-and-pop liquor stores to sell their sixers as well. Other than taprooms, these small shops serve as a place of discovery for beer fans.

To let liquor stores compete, Colorado legislators reintroduced a failed 2020 bill that would allow owners to open more businesses. Current law allows up to two, with an additional two stores by 2022.

To-go drinks might not be as scary as some expect. Most liquor stores saw a profit over the pandemic. Plus, people who want a blended marg with their take-out street tacos are most likely not going to buy all the cocktail fixings from the liquor store to begin with.

Drink delivery sites might help too. The first online beer, wine and spirits marketplace, Drizly, delivers handles, cases, shooters, and bottles from nearby liquor locations. The company conducted a 1000-person survey that revealed 53 percent of people who purchased alcohol online over the pandemic plan to do so again.

How all of these proposals will play out has business owners anxiously waiting after a year of whiplash. But if we learned anything from the dismantling of social norms, it's that we like the freedom to drink wherever the hell we want.

About the Writer: Jessie O'Brien's beverage writing has been published in The Colorado Sun, Beer Connoisseur, 5280 and more. She also covered food and drinks as a staff writer for The Durango Herald and Vegas Seven magazine.