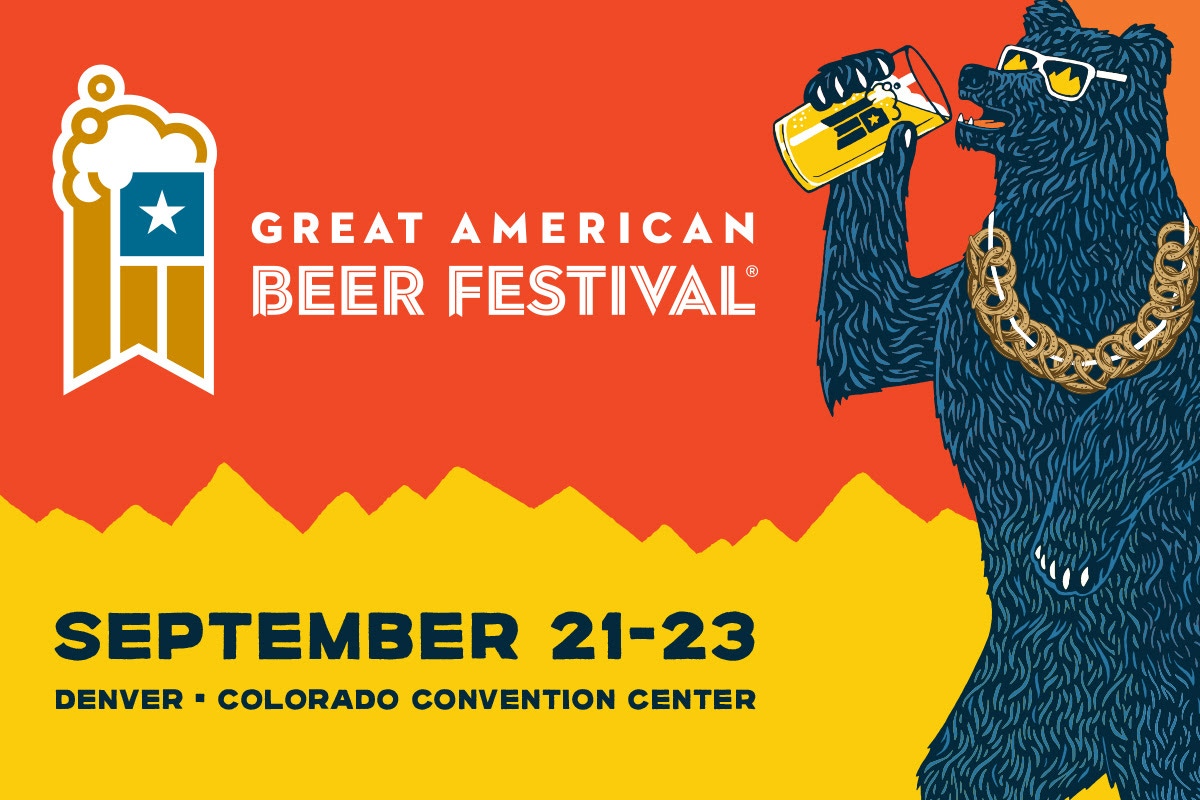 Talented brewers from all over the United States will pack up their kegs and head to Denver, Colorado, for The Great American Beer Festival on September 21-23. There will be more than 500 craft breweries from all over the nation, pouring more than 2,000 different beers in over 100 different beer styles. With so many options, it's impossible to try them all. To help you narrow down your options, here is a short list—that is by no means conclusive—of breweries that are serving up something a little different.
Guilt-free Beers
Seltzers may offer a lighter alternative to beer, but the flavors are wildly different and likely won't satisfy anyone in the mood for a good ol' fashion brew. Brewery Nyx out of Grand Rapids, Michigan, solves this problem with its 100 percent gluten-free recipes. Brewery owner and beer lover Jess Stricklen opened the location after she realized she was gluten intolerant. Missing beer, Stricklen started brewing Nyx beers that are made with gluten-free grain and without fillers, adjuncts, and sorghum. The result is a lighter beer that is lighter on your digestive system. Give their Blonde and Double IPA a try. Find them in the Gluten Free Garden.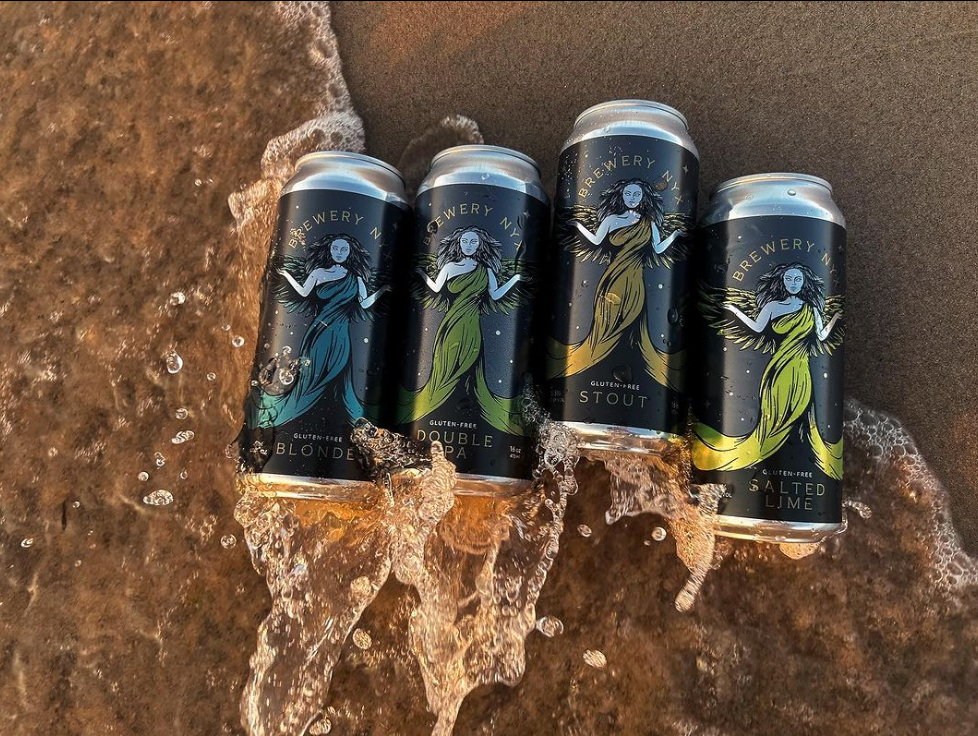 ---

Maui Strong
Be sure to stop by and support Maui Brewing Co., the only brewery representing the Aloha State this year. Maui Brewing, the largest brewery in Hawaii, had to temporarily close two of its restaurant locations during the wildfires. The site of the original Maui Brewing Co., which was later sold to Koholā Brewery, was destroyed during the wildfire. Maui Brewing owner Garrett W. Marrero invited breweries around the world to make session IPA Kōkua beer to raise money for Hawiians who lost their homes. Many of the Maui Brewing Co. beers that will be at GABF this year represent some of the famous tropical flavors from the state, like Mango Stickee Rice, Pineapple Mana Wheat, and Imperial Coconut Porter. Try them at booth 15-16
---
Sustainable Suds
Beer takes a lot of resources to make. For instance, on average, brewhouses use seven gallons of water to brew one gallon of beer. Then there is the electricity, packaging, and natural gas. Creature Comforts Brewing Co. out of Athens, Georgia, is doing its best to offset any of its waste. The brewery roof is covered in solar panels. They also installed an efficient chiller and LED lighting, and fully optimized their systems to limit the amount of natural gas. Currently, Creature Comforts burns 1.4 therms of natural gas to make 1 barrel of beer, which is one of the most efficient systems in the nation. The brewery earned a TRUE (Total Resource Use and Efficiency) Silver Level Certification for our Southern Mill facility. The outcome: only one percent of its waste material from Creature Comforts ended up in a landfill. Booth 9-22.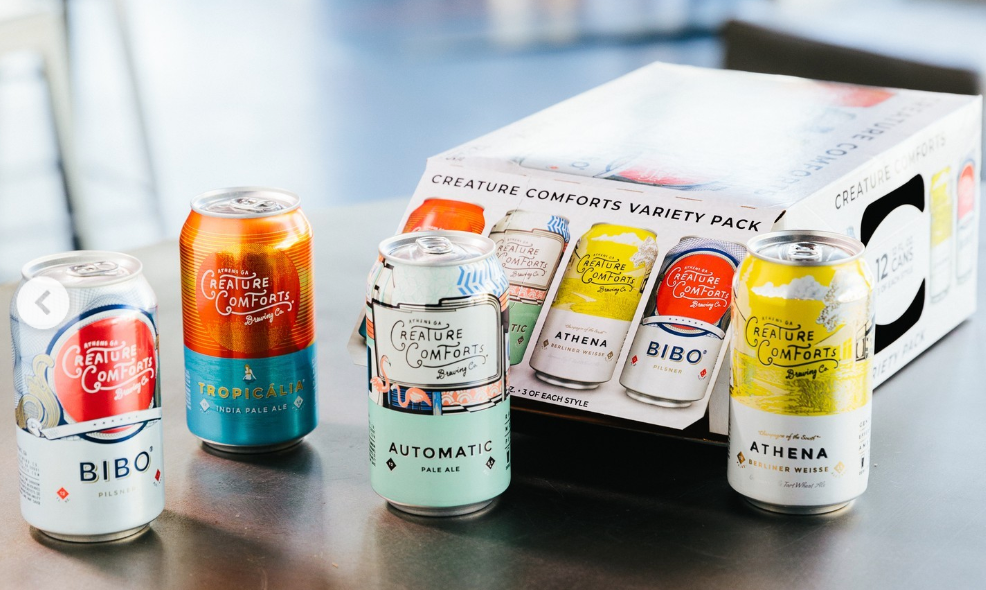 ---
Small Town Beer
Woodstown, New Jersey, has a population of just under 4,000, so there are not many beer options in the area. That's until husband and wife team, Rebecca and Michael Melniczuk, purchased an old bank in the center of town to open Farmers and Bankers Brewing. The brewery is located the old First National Bank of Woodstown, built in 1892, and maintains old vaults and other reminders of the building's past. Now banking and beer may not sound like the best combination, but the 2-year-old brewery has already garnered much recognition for beers made with fresh local ingredients and the unique atmosphere of the brewery itself. See what this small town has to offer at booth 6-5.
---
Most Medaled
Pizza Port and its multiple locations have collectively earned nearly 100 medals at GABF over the years. The brewery started in Solana Beach, just north of San Diego, as a struggling pizza restaurant purchased by siblings Gina and Vince Marsaglia. Vince started home brewing on the side and the restaurant served its first craft beer in the early '90s, well before craft beer took off in the US. That experience may be why the restaurant has garnered the most amount of medals at GABF. See what all the fuss is about at its various booths. OB booth 17-11; Carlsbad Village booth 15-22; Solana Beach booth 17-9; San Clemente 17-10