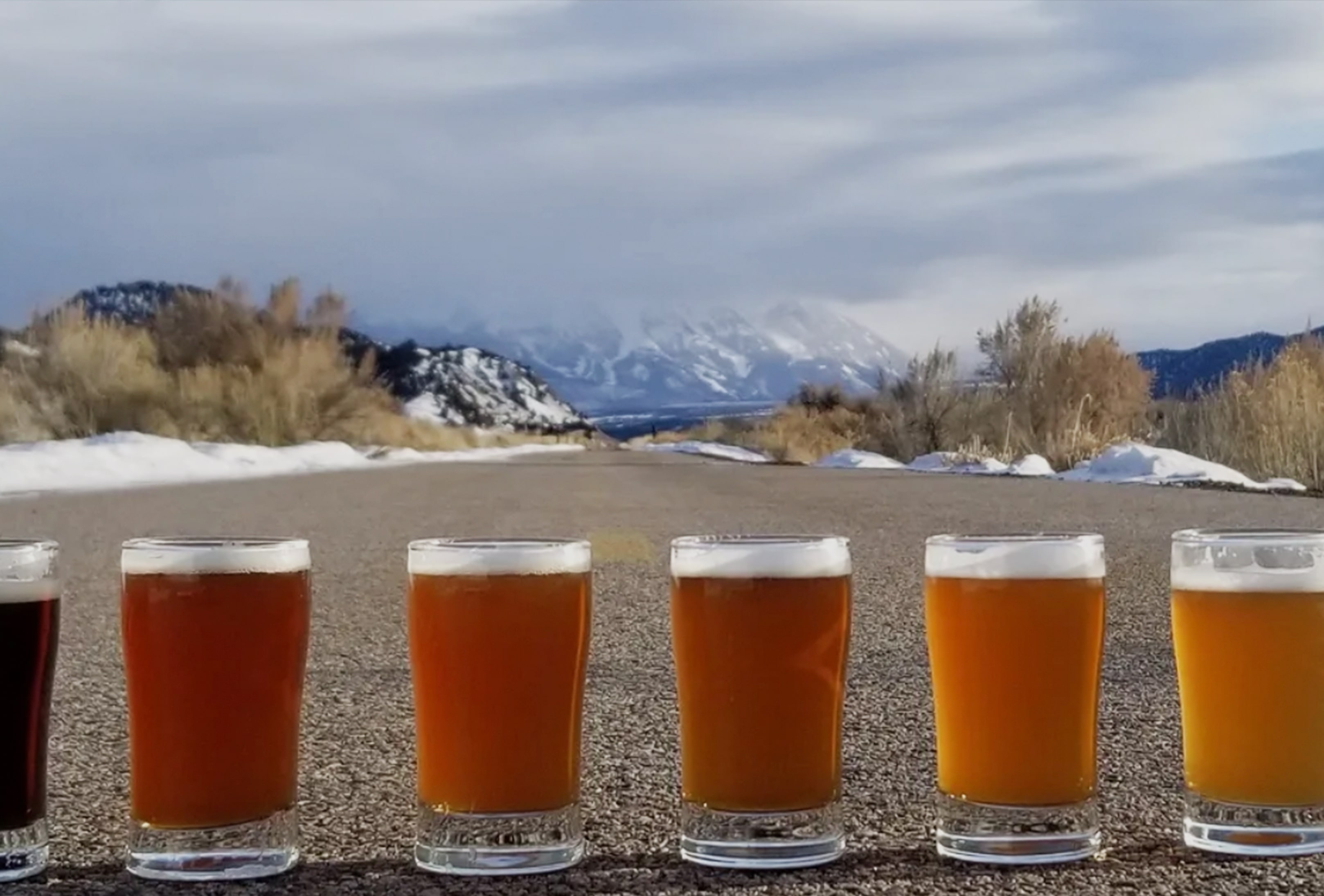 by Ali Margo
When Bobby Ball decided pursue his dream of opening a brewery in Glenwood Springs, Colorado, he had no idea what was coming.
"We opened Ball Brewing on February 4, 2020 and were forced to close our doors four weeks later because of Covid-19," he says. "Obviously, we didn't see that one coming."
Ball had been living in Florida and working as a boat captain when he discovered home brewing. "I've always been a fan of craft beer and decided early on that I wanted to open my own brewery one day," he says.  After the boat he had been working on for 15 years was sold, the timing was right for a change. He decided to pull the trigger. "I started working on my dream of opening a brewery."
Ball came straight to Colorado, where his parents lived, ditching the ocean for the Rocky Mountains. "Having a place to stay out here and with the favorable brewing laws, it was really a no-briner." The mountain lifestyle also provided the perfect customer base. "I wanted to build a brewery and tap room to showcase beers that we like and that we like to make," Ball says.
Fortunately, that was only part of his vision. "I also wanted a home brew store to be a part of it. My brewer Clark and I both started as home brewers, which is how we met. As much as it was about serving beer, it was about promoting beer and brewing in general. We wanted to incorporate home brewing and the love of beer in general, whether it's making it or helping others make it," Ball says. "We also wanted to give back to the homebrewing community and teach people how to brew as well; to cover the whole gamut of beer and brewing and share that love with others."
It was the home brewing retail store that saved Ball Brewing from certain despair when Colorado Governor Jared Polis ordered a statewide lockdown last March and April due to Covid-19. "The home brew store turned out to be our saving grace because we were selling Five Star brewery sanitizer," Ball says. Any store selling sanitizer or sanitizer equipment was considered an essential business, and he sold sanitizer to local business owners a wide variety of different industries. In addition to selling growler fills, the real saving grace was an uptick in home brewing. "Once everyone was stuck at home and couldn't do anything, people started picking up home brewing as a hobby and wanted to buy brewer kits. Now that everyone had the time to sit around and learn, it helped keep us afloat when our taproom was closed."
Once he was able to open back up to 50 percent capacity, Ball started up a homebrew club that met once a month and attracted a steady handful of members from novices to former commercial brewers, and even two nationally recognized beer judges. "We get about 10-15 guys every meeting who bring in beers they brewed for everyone to sample. We talk about brewing techniques, what everyone's brewing, and how they brewed it, and then we provide analysis and feedback."
They also do special events, like hosting events for the Glenwood Chamber of Commerce and a celebration on National Learn to Home Brew Day (yes, it's a real thing, the first Saturday in May). "We have guys come out and they brew beer here on the home brew system so people who want to learn can come talk to them and learn and get good information on how to home brew." Ball Brewing provides ongoing support and follow up for their home brew customers. "We have a lot of regular customers and we try to sit down and help them, walk them through the processes," Ball says. They put custom recipe kits together and provide whatever supplies they can. "It's very personalized to what they're looking for in the beer they're trying to produce."
When it comes to current trends in homebrewing, Ball says there's currently a lot of focus on the fermentation process, or the "cool side" of brewing that involves making "grain tea" and steeping the water. "That's when some of the most major outcomes and the quality of beer really happen," he says "I think people are also experimenting a lot with ingredients that are local to their area. Here in Colorado, we're fortunate to have a lot of wild growing hops and people are working and playing with those and trying new techniques."
Now that Ball has finally enjoyed his first summer season with the brewery up and running without restrictions, he's been able to install a bigger, better brewing system for distribution including kegs for local bars and restaurants in the Roaring Fork Valley. "We're now able to catch up and produce what we need to get kegs out the door to bars and restaurants," Ball says. He's looking forward to Oktoberfest and releasing a new wheat beer for the occasion, as well as hosting more events in his large Glenwood Springs taproom, including half price pints for cyclists who stop by during rides on the 45-mile Rio Grande Trail that goes from Glenwood all the way to Aspen. "We're clawing our way back from Covid, trying to figure out what to do to keep growing, and to share our love of beer with our community." //ballbrewing.com