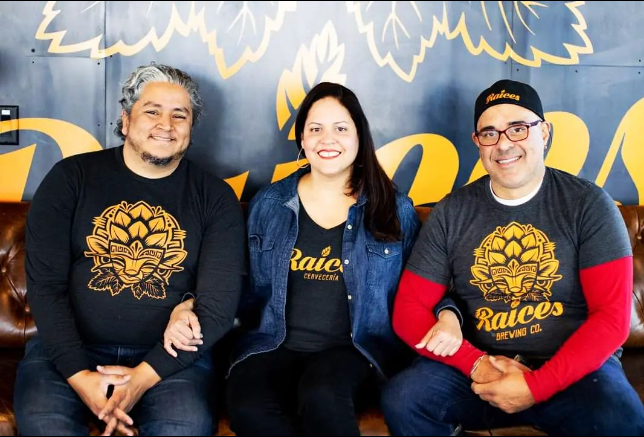 by Jessie O'Brien

Raíces, meaning roots in Spanish, is one of the few Latino-owned breweries in Colorado. Latinos own less than half a percent of all breweries in the US. That alone makes Raíces stick out. In such a competitive marketplace, owners José D. Beteta, Tamil Maldonado-Vega, who are spouses, and Martín D. Vargas leaned into that advantage.

Raíces shines because of the sense of community the owners have created. Raíces provides a cultural experience that is difficult to find at other breweries. They host bilingual comedy shows, Latin festivals, Latino musicians, artists, and more. People dance. It's lively. It's a party. Great beers are the cherry on top.

But the man behind those beers took a non-traditional path to get to where he is and help make Raíces the brewery it is today.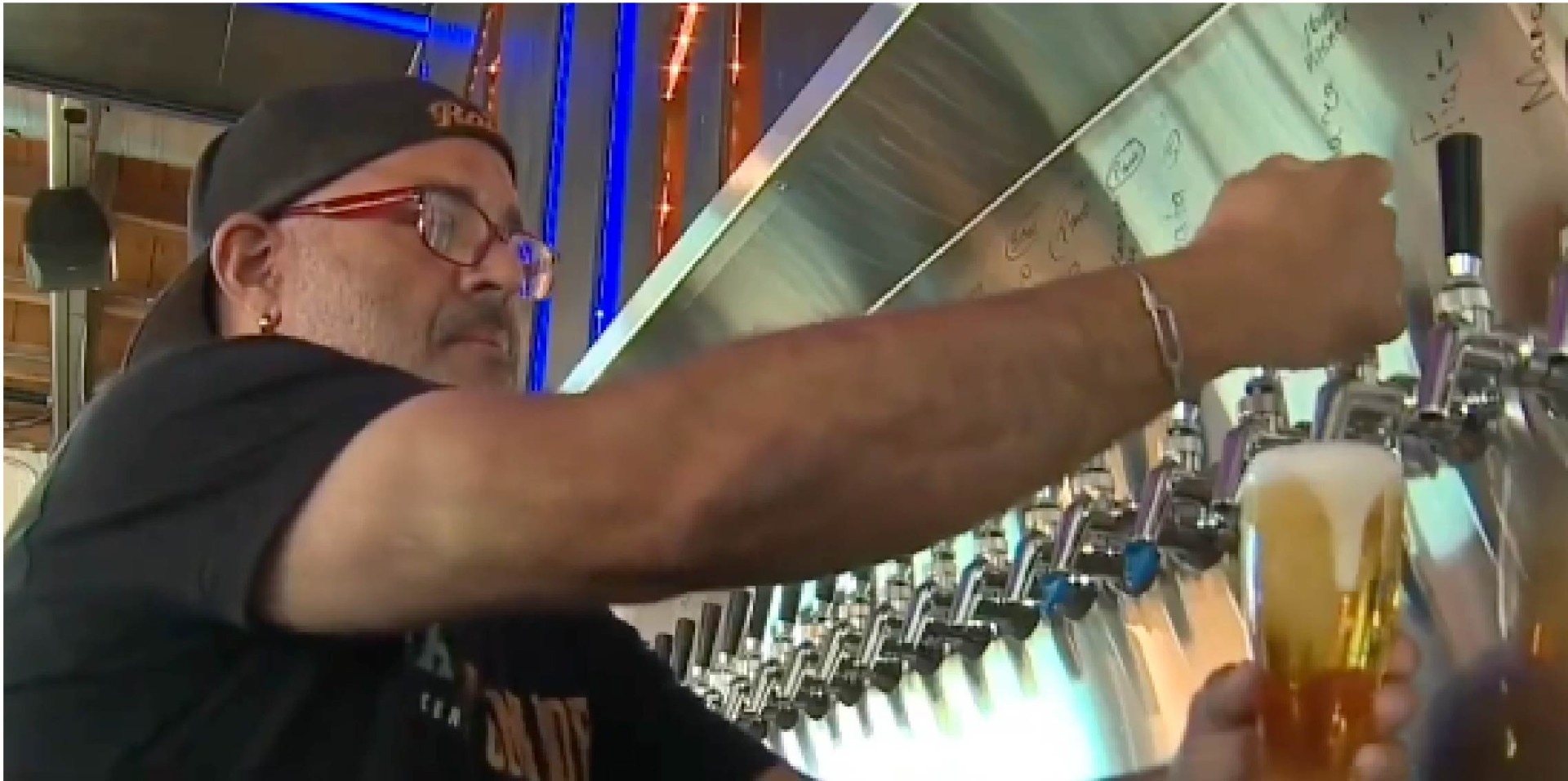 The Brewer
Martin Vargas grew up in Puerto Rico, where the only beer people drank were big commercial lagers.

Vargas joined the Army and was stationed in Fort Sill, Oklahoma. While he was still mainly drinking fizzy yellows, he started coming across brews like IPAs and Golden Ales during his time in the States.

"I got exposed to these other flavors and styles of beer, and it planted a seed," he said. "My interest started through my palate."

That was the spark that lit up his curiosity. After service, Vargas moved back to Puerto Rico with his American wife and daughter and started experimenting. He was coming up with ideas for beers he didn't realize already existed until he read about them in books.

"I was home brewing every other week, reading, and reading, and learning more, and learning more," he said.

Vargas thought maybe he could help cultivate the craft beer scene in Puerto Rico. He began homebrewing out of his friend's garage while working full-time at UPS.

The friends made beer history in Puerto Rico; they were the first to receive a liquor license to brew and sell alcohol from a home residence. But it was hard to convince Puerto Ricans to spend a six-pack of Coors Light's amount on one craft beer. There was a small sub-culture building, but it was limited.

Later, his marriage ended, and his ex moved back to the US with his daughter. The 17 years at UPS began to wear and tear down his body. He had three lumbar and two cervical fractures and carpal tunnel.

"I refused to believe that the only thing that I was gonna do in my life was destroy my body, work like a mother, and then retire," Vargas said.

That culmination of circumstances got him thinking about taking brewing more seriously.

"[I thought], let's go somewhere where I can really make a career out of it," he said. "Colorado seemed very attractive. I mean, at least through the internet. I had never been here before I moved. It's arguably one of the most important places for craft beer in the United States and, therefore, in the world. So, I'm like, you know what, let's go there."

When he landed at DIA, Vargas spent two days at the airport searching for an apartment on Craigslist. (Even though he told his family he had everything lined up.) Vargas agreed to take the first basement apartment offered to him sight unseen. He thought the people on the other end of the phone line seemed legit enough.

After a month of looking for work in the brewing business without any luck, Vargas took a full-time job at Walmart. It was shortly after the Anheuser-Busch facility in Fort Collins hired him as a line cleaner. He eventually got a job at Dry Dock, a well-known Colorado brewery, on the production line. Vargas took it because he felt pressured to get into the industry.

"I'm like, dude, I need to put my foot in somewhere, or this is not gonna happen," he said.

Vargas worked his way up to head brewer at the South location, where he worked for over three years. His daughter moved to Colorado to live with him. Things were looking up. But little did he know an even bigger opportunity was around the corner.

Beteta and Maldonado-Vega reached out to him about opening up a new brewery.

"He's looking for a Latino, but more than just a Latino— a real culture Latino brewer," Vargas said. "It's very hard to find that in Colorado at least. Somebody told him that, Dude, there is a Puerto Rican brewing a Dry Dock. And he was like, What? That's a rare thing."

The Brewery
That rarity has helped foster the strong community at Raíces. The owners provide a cultural experience that is difficult to find at other breweries. With the fun line-up of events, the destination brewery in the industrial area is already becoming an institutional staple. It's been a tremendous transition from what the building once was.

The brewery sits on the Platte River, which runs through Denver. The building first opened as a textile factory until a massive flood pushed people out. The building became a biker gang clubhouse and a mechanic shop before it was abandoned. Ravers used the empty building in the late '90s and early 2000s to throw parties.

Today, elements of that varied past remain at Raíces. For instance, the original brick still stands. The building was covered in fantastic graffiti during its time as an abandoned rave location. A few graffiti-inspired pieces hang inside the tap room, and an impressive mural of many ancient Latino cultures covers the patio wall.

That variety of culture defines Raíces identity.

The entire staff is bilingual. "If people can come here and if they don't know English, they could be properly, totally, fully served by all of our staff," Vargas said.

The brewery celebrates all types of Latino countries through Latin-American food trucks, events, and of course, the beer.

Some highlights at Raíces include the mango-infused Manguito and coffee-infused Cafecito blonde ale. Raíces also serves Malta, a Caribbean recovery beverage.

The brewery only serves two IPAs—a hazy and an American IPA.

"If people are just into IPAs—out of the 400 or whatever breweries now, they might have 200 that they can go and have fantastic IPAs," Vargas said. They are not trying to compete there. The beers are award-winning, but Vargas admits it's not the main draw.

"Our hook is the place—the things that we do here. It's the culture that happens here," he said.