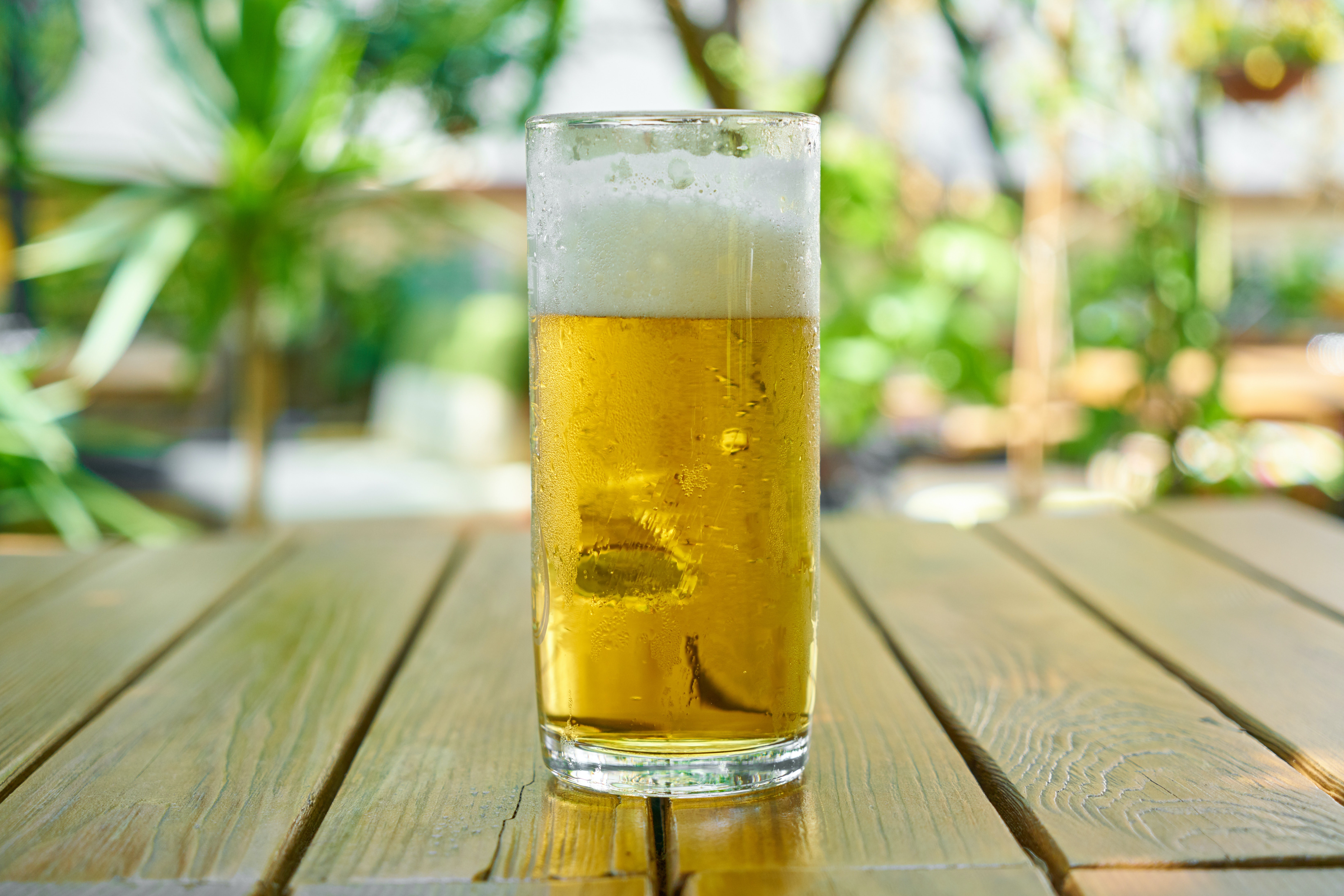 by Jessie O'Brien
The world is changing quickly. So is the beer world. A new generation with different tastes and lifestyles is coming of drinking age in a strange and unpredictable economy. These changes have undoubtedly played a role in trends we are seeing in the market today. Here's what you should know.

NA and Less A
It seemed like just yesterday Colorado fought for the end of 3.2 beer, the only ABV allowed for sale in grocery stores up until 2018. The near-beer was a state-wide inside joke and collective woe. Now 3 to 2 to 0% options are becoming desirable to mindful drinkers.

Part of the shift is due to better options. NA brews were historically bland, flat, and unsatisfying—not even close to the real thing. That is changing with brewing tech that keeps flavors intact. Iconic brands like Brooklyn Brewing, Lagunitas, Dog Fish Head, and many more have embraced the trend and have created tasty low-to-no-ABV styles.

"I see the nonalcoholic space continuing to grow as brewers innovate in that arena," said Dennis Stack, Lone Tree Brewing sales and marketing director. "I do not think this is a downtrend in craft products as a whole, but instead an opportunity for craft brewers to do what they do best—what gave birth to our industry— and that is to innovate. Not only explore new flavors or techniques, but entirely new products, too."

NA beers only make up a sliver of the market. But the segment is growing with health and wellness trends and the sober curious movement, those dabbling in an alcohol-free lifestyle.

In fact, the no/low space is the fastest-growing beer category. According to a recent Forbes article, the segment increased by 96% in 2021. AB InBev beer giant, which owns Budweiser, Corona, Modelo, and other major brands, set a goal of producing 20% nonalcoholic and low-alcoholic beers by 2025 (though it's a little off track).

Anecdotally, many in the industry have seen the transition first hand. In addition to not drinking at all, some drinkers swap from the real deal to NA to reduce their alcohol intake. And the stigma of not drinking is starting to fade as well.

Lotsa Lagers
The pendulum always swings back and forth. After years of milkshakes and extra-juicy drinks, beer fans are going back to basics with lagers. Lagers have always been an American beer staple. Massive commercial brands like Coors and Budweiser are the beverage of choice at any sports event.
But lagers are having their moment in the craft industry as of late. Many brewers (and trend lists) agree that lagers are surpassing hazy and West Coast IPAs as the top dog of 2023.
According to online alcohol retailer Drizly, light lager sales grew by 2% from 2021 to 2022. IPA sales declined by 2%. In Drizly's BevAlch report, survey results on drinkers' purchasing habits, the majority of respondents, 38%, said they plan to spend money on lager. Hard seltzer was the second most popular choice at 37%.

The good news is all types of lagers are getting their moment in the sun— Helles, Italian-style pilsners, cold IPAs, smoked beers, and Czech-style lagers. There is a lot of variety in these perfectly-balanced pours.

RTDs and Other Alternatives
"The original craft beer consumer is aging, and palates change over time," Stack said. "While I don't see light lagers falling off anytime soon, a shift has been happening towards beer alternatives."

The hard seltzer movement was the first to really compete with beer in a way that the Twisted Teas and Mike's Hard Lemonades could not. Now other beer alternatives are popping up and attracting attention.

Ready-to-drink pre-mixed spirits suppliers saw a 42% in 2020 to 2021.

"More health-conscious generations are getting to an age with increased discretionary income and want to explore new beverages," Stack said. "RTDs are familiar flavors but a new "updated" version of their parents' drinks that younger generations can make their own."

On A Beer Budget
With a looming recession and high inflation, it's likely that drinkers will be more cognizant of their budgets. 2020 made the economy really weird. Even though prices have gone up, the savings people accrued during the pandemic and the necessary release valve to get out and drink were enough to battle high prices. That is likely to change.

"Those pressures on consumer spending will come to the surface for a lot of people, and discretionary spending on things like beer will likely be affected," Stack said. "How breweries adapt is already underway in the diversification of revenue sources— whether that's expanding product lines to go beyond beer only, new experiences, or additional outlets for sales."

Drizly's BevAlch report supports Stack's prediction. Over 30% of drinkers said they would proactively shop for drink deals in 2023 due to inflation. And nearly 40% of retailers said they would offer more deals, sales, and loyalty programs.

The sentiment of spending less applies to the wine world, too. Almost 60% of retailers expect to sell more less-expensive sparkling wine than last year.

Homebrewers' Hearts Grow for Craft Malt
The beer world is not immune to the price hikes seen everywhere else. With supply chain issues, everything from packaging, shipping, and ingredients saw price hikes. Malt, too.

This has turned homebrewers toward a more affordable option: craft malt.

Even though craft malt is traditionally considered a high-end ingredient, the cost gap is shrinking between craft and standard malts.

According to an article in Good Beer Hunting, craft malthouses estimate they produced 24.7 million pounds of malt in 2022. That's up from 15.1 million pounds three years ago. Production is expected to grow another 30% in 2023.

The high price tag of traditional malts may have forced many homebrewers' hands, but it seems as though they have embraced the change.

Plus, craft malt not only results in a better beer, but it's better for the environment and local economy.

"Much like supporting your favorite local brewery benefits your local economy, supporting your local farmers and maltsters by using craft malt helps create a more localized supply chain and an increasingly sustainable brewing future," Tom Hardinge wrote in Riverbend Malt House's blog.